About Us
"The health of soil, plant, animal and man is one and indivisible" - Albert Howard
Bunnett Green Meadows Farm is a small scale family farm devoted to raising the very best pasture raised meat and eggs. David and Sandra with their two sons, Jacob and Daniel currently are the work force that makes this operation run. 
Our passion is healthy food and that is the focus of our farm. In all we do, we strive to improve the health of the soil, plants and animals in our care. From building up the soil with cover crops to allowing our animals to express their natural instincts like grazing, rooting or scratching, our focus is on producing healthy, great tasting food for our family and yours.
We are committed to producing the highest quality food we can, We not only do not use herbicides, pesticides, synthetic fertilizers on our land but we actively work on building soil health through cover cropping, adding minerals and using reduced tillage. With our animals, we do not use hormones or antibiotics and ensure their health by feeding top quality feed, mostly grown on our own farm, as well as high quality minerals and providing them natural, low stress living conditions.
As a family, we care for this farm together. David, having grown up on a farm, always knew that was his passion. In his early twenties he became committed to organic farming practices. David and Sandra began their own farm in 2004 with a focus on organic grass fed beef.  Pastured chickens, turkeys, laying hens and pork were added through the years. Farming is what our family does. We consider it a privilege to be caretakers of land and livestock.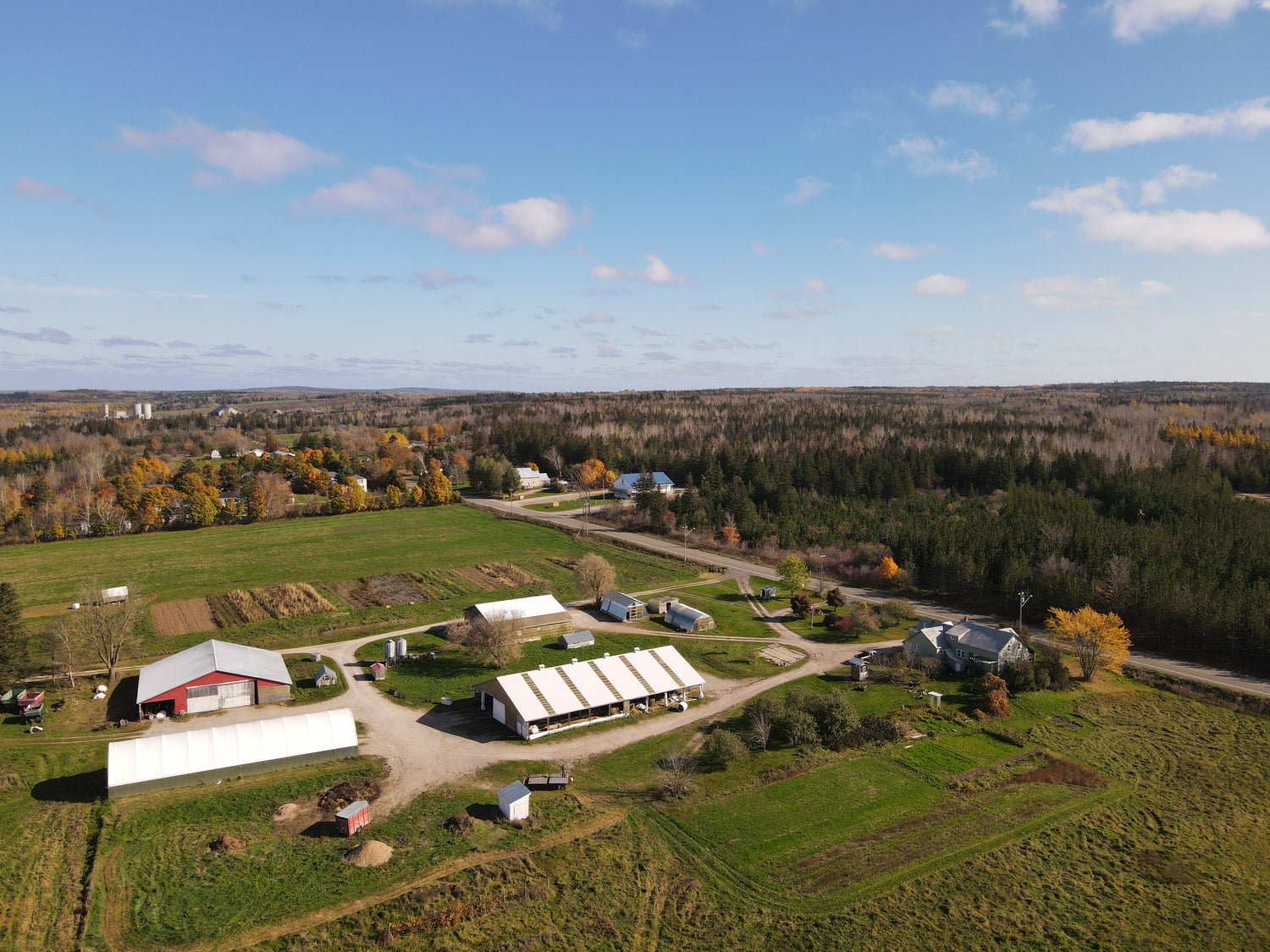 Our Philosophy of Farming
We believe healthy food starts with healthy soil. A healthy soil is rich in biological activity, organic matter and is balanced with a full complement of vitamins and minerals. We believe animals and people are healthier when fed food grown from healthy soil. 

We also believe that it is important for people to know how and where their food is produced. Much food value can be lost in the processing and handling of food products. When food is purchased direct from the farmer you benefit by knowing the freshness and quality of the food you are purchasing. Direct purchasing also supports the local economy and helps to maintain the health of our traditional rural communities.

We are pleased to be able to grow and produce for you high quality products that we feel you and your family will enjoy.