Regular price
Sale price
$14.00 CAD
Unit price
per
Sale
Sold out
Lard… I wouldn't know how to do without it here on the farm. I use it  for everything from frying to baking.  
Lard is pork fat that has been rendered - gently heated and strained. We render our lard here on the farm. We make Homestead Lard and Leaf Lard.
Our Homestead Lard is made from back fat. It has a slight delicious pork flavour that makes it perfect for cooking any savoury dish.
Our Leaf Lard is made from the 'leaf fat' surrounding the kidneys. This fat is slightly harder in texture, and has a neutral flavour. These two qualities make it ideal for pastries or sweet baking.
Why use lard?
Nutrition: Pastured pork lard is a natural, whole food that is packed with vitamin D.  The pigs make vitamin D from the sunlight, store it in their fatty tissues and then deliver that vitamin D to us by way of their delicious lard. It has been reported that almost all Canadians are Vitamin D deficient.
Lard has a high smoke point which makes it optimal for high heat cooking.   It also has a high melt point, which is why it's prized for making flakey pie crusts. 
Flavour: Although lard has a very neutral flavour it makes everything from pie crusts to roasted vegetables taste better.
We offer bags of raw fat for you to render on your own or if you prefer we will also do the rendering for you and supply it in 1 L mason jars. 
Note: Due to shipping our rendered lard frozen in jars, the 1L jar now contains 700g of lard.
Note: Raw fat weight not included in free shipping weight.

Share
View full details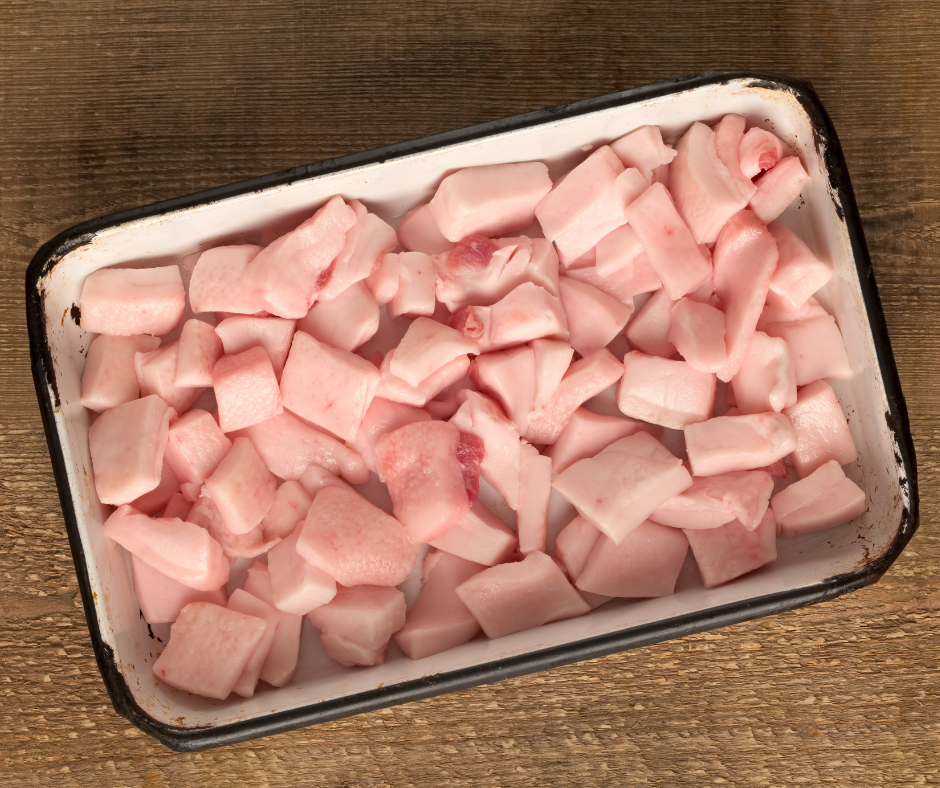 Our Guarantee to You

All of our products are backed by our Happiness Guarantee. Just like we want our animals to be happy, we want you to be happy too! If for some reason you are not happy with our products, just let us know and we'll refund your purchase, no hassles.This is our unconditional money-back guarantee. Be happy!